Exploring the Neighbourhood: Things to Do and Places to See Near Sai Grand Women's PG
Sai Grand Women's PG is located in a prime location in Chennai, offering safe and comfortable accommodation for working women and students. However, the area surrounding the PG is also rich in things to do and places to see.
So, let's dive in and explore!
Top Places to See Near Sai Grand Women's PG:
Mahabalipuram: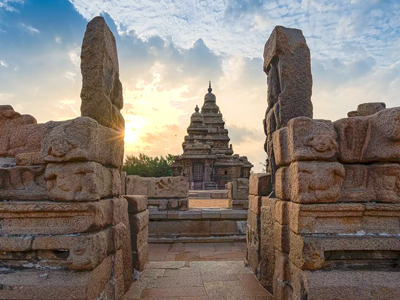 Located about an hour's drive from Sai Grand Women's PG, Mahabalipuram is a UNESCO World Heritage Site known for its ancient rock-cut temples, sculptures, and monuments. The Shore Temple, Pancha Rathas, and the Descent of the Ganges are some of the must-see attractions in Mahabalipuram.
Vandalur Zoo: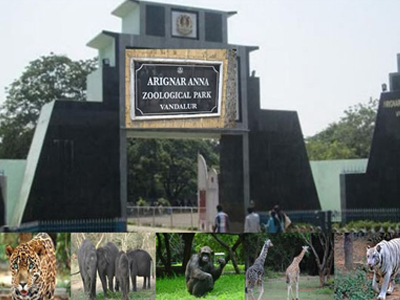 The Arignar Anna Zoological Park, also known as Vandalur Zoo, is located about 25 km from Sai Grand Women's PG. The zoo is home to a wide variety of animals, including tigers, lions, elephants, and more. The zoo also has a safari park, where visitors can take a bus tour of the park and see the animals up close.
Crocodile Bank: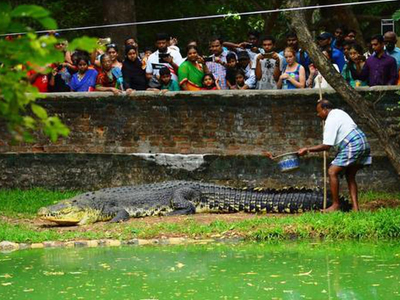 The Madras Crocodile Bank Trust and Centre for Herpetology is located about 20 km from Sai Grand Women's PG. The crocodile bank is home to a large number of crocodiles, alligators, and other reptiles. Visitors can take a guided tour of the facility and learn about these fascinating creatures.
Dakshina Chitra: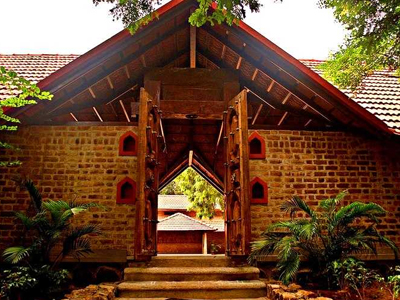 Located about 15 km from Sai Grand Women's PG, Dakshina Chitra is a living museum that showcases the traditional arts and crafts of South India. The museum has exhibits on traditional architecture, folk art, and handicrafts. Visitors can also attend workshops and demonstrations on traditional crafts.
Covelong Beach: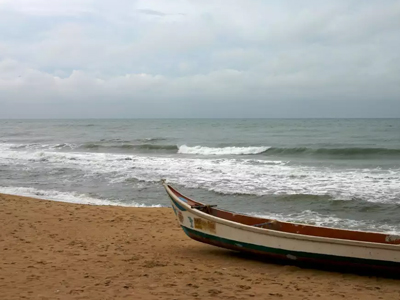 Located about 20 km from Sai Grand Women's PG, Covelong Beach is a popular destination for water sports enthusiasts. Visitors can go surfing, jet skiing, and boating at the beach. The beach also has a number of restaurants and cafes where visitors can relax and enjoy the view.
Things to Do Near Sai Grand Women's PG
Aside from the top places to see, there are also many exciting things to do near Sai Grand Women's PG. Here are some of the best activities to try out:
Visit the Beach:
The East Coast Road (ECR) is a short drive away from Sai Grand Women's PG and boasts several beautiful beaches. Spend a day lounging on the sand, swimming in the sea, or trying out water sports like surfing and jet skiing.
Go Shopping:
For those who love shopping, there are several malls and markets nearby. The AGS Mall and Vivira Mall are both within walking distance and offer a wide range of clothing, accessories, and electronics.
Explore Local Cuisine:
Chennai is famous for its delicious food, and there are plenty of restaurants and street vendors near Sai Grand Women's PG to satisfy your cravings. Try out some local delicacies like dosa, idli, and biryani.
Attend Cultural Events:
Chennai is a hub of cultural activities, and there are always events and festivals taking place. Keep an eye out for music concerts, dance performances, and theatre shows happening near Sai Grand Women's PG.
Go on a Heritage Walk:
Chennai is home to several heritage sites, and going on a heritage walk is a great way to explore the city's rich history. The Mylapore Heritage Walk and Fort St. George Walk are both popular options.
With so many things to see and do near Sai Grand Women's PG, you'll never be bored. Whether you're looking for adventure, relaxation, or culture, there's something for everyone.
Transportation Options Near Sai Grand Women's PG
Getting around the city is an essential part of exploring the neighbourhood, and Sai Grand Women's PG is conveniently located near several transportation options.
Bus:
The Chennai Metropolitan Transport Corporation (CMTC) operates buses on various routes in the city. Several bus stops are within walking distance of Sai Grand Women's PG, making it easy to hop on and off buses to explore different areas of the city.
Auto-rickshaw:
Auto-rickshaws are a popular and inexpensive mode of transportation in Chennai. They are readily available near Sai Grand Women's PG, and you can negotiate the fare before starting your journey.
Cab:
Cab services such as Ola and Uber are widely available in Chennai. They are convenient and safe modes of transportation, and you can book them using their respective apps.
Metro:
The Chennai Metro is a rapid transit system that serves several parts of the city. The nearest metro station to Sai Grand Women's PG is the Thiruvanmiyur station, which is about 10 kilometres away.
Two-wheeler rental:
If you prefer to explore the neighbourhood at your own pace, you can rent a two-wheeler from one of the many rental shops located near Sai Grand Women's PG. This option gives you the freedom to explore the city on your terms and is ideal for short trips.
With these transportation options available, exploring the neighbourhood near Sai Grand Women's PG is both easy and convenient.
In conclusion, staying at Sai Grand Women's PG offers not only comfortable accommodations but also convenient access to various attractions and activities in the neighbourhood.
From exploring nature at the Pallikaranai Marsh Reserve to enjoying shopping and entertainment at AGS Mall, there is something for everyone near the hostel.
Additionally, the availability of various transportation options, including buses and auto-rickshaws, make it easy for guests to travel around the area.
Whether you are a student or a working woman, Sai Grand Women's PG is the ideal place to stay and explore the best of what the neighbourhood has to offer.